Adventure holidays

in the Kordic guesthouse
Studio - apartment
Bay of Moster, Island Scedro, Croatia
Agrotourism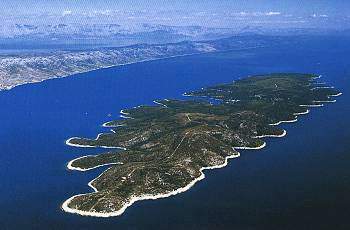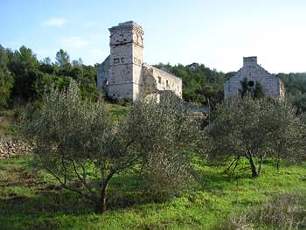 The island is located on the southern coast of the island Hvar near the village of Zavala
•The bay Moster is positioned on the north side of the island Scedro
---
Contact
Kordic family
Otok Scedro, Racic b.b.
HR 21465 Jelsa , Croatia
Cell phone Pavao Kordic (manager): +385 98 92 360 40
Email: pavao@adventure-island.net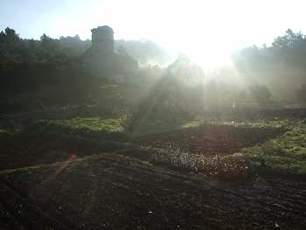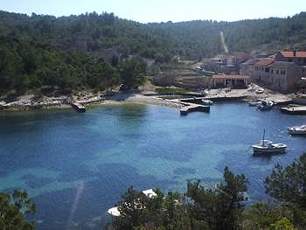 •Send us your request by email, we will answer by return.

• Call us for reservation and additional informations on our cell phone:
• We speak Croatian, acceptable English and some German and Italian
---
• The protected bay of Moster, where our house is located nearby the seaside and few steps from the pebble beach. Ideally suited for families with children , which can run around but are always under your eye-control.
• Almost untouched nature, unpolluted air
• A mild climate especially pleasant on hot summer days
• Quiet bays and shores
• The original household of a local fisherman
• The remains of a Domenican monastery
---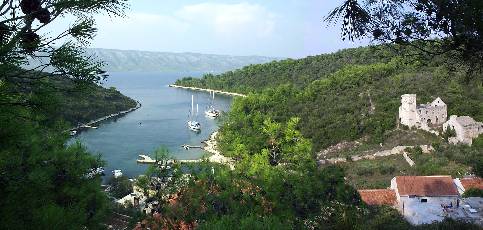 What a visit with the Kordic family is about
• Being involved in the everydays life of a fisherman, wine grower, olive farmer and bee-keeper
• Enjoy pure unpolluted nature
• A quiet and peaceful bay is waiting for you
• Excursions beyond the "standard"
• Fishing with local professionals
• Enjoying the traditional Dalmatian cuisine
• Having unforgettable experiences
• A kind of recreation no hotel can offer you
• Trekking, jogging, nordic walking amongst the local flora and fauna
• Strolling to other bays through macchia, vineyards and olive groves
---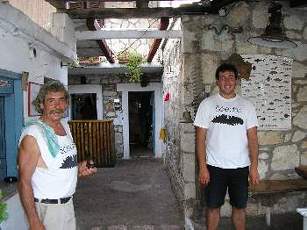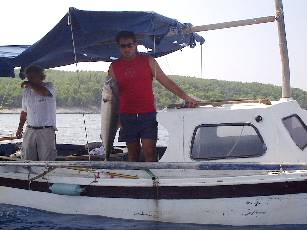 Accommodation
• We offer a studio with a double bed, an eating place, an additional couch suitable for up to 2 children and a bathroom with shower/WC
• Ideal for families with children
• You (and your children) will enjoy unforgettable adventures
• You will make local friends
• Enjoy a big terrace near the shore with view on the bay, the monastery, fishing boats …..
• The beach is only a few steps from the rooms
• Only solar-powered current (12V= and 230V ~) is available – the island is not connected to power supply systems or the water supply of the mainland.
• Our drinking water from a cistern is very good and tested
• Industrial brackish water from a well is used for showering and washing
• The mobile phones (GSM ) are working without a problem at all, it is possible to charge your
mobile and laptop, WiFi.
---

Gastronomy

• We offer half board and are glad to adjust it to your wishes

• Fish and other seafood comes to your plate directly from the sea

• Drink our home-grown wine and grappa

• Olive oil comes from our own olive groves near the house

• Fruits and vegetables partially originate from our own fields on the island

• Taste our homemade bread done in traditional fishermen mode

• Ecological honey from rosemary and other Mediterranean flowers


---

The name Scedro comes from the old Slavic word Scedrota, which means: lovely or delightful, an indication of the outstanding beauty of both Scedro´s northern bays of Veli Porat and Mostir. In Roman times the island was known as Tauris, under the administration of Austria it was named Torcola.

You can see the partially well preserved ruins of a Dominican monastery built in the 11 th -
15 th century. The Dominican monks deserted the monastery at about the end of the 18 th century. This was presumably because of frequent raids on the islands by pirates.

The braskish (technical) water supply comes from a well, and additional rain water is collected in cisterns. This method of supplying water to the island has been used for a long time.

On the outer wall of the little house, in the vicinity of the sea, you can see an archway. In earlier times it was used as an alter by the seamen who anchored their boats in the bay.

The Kordic family has been resident on the island since the beginning of the 20 th century. They are the only family who lives on the island for nearly all the year.

Before and after World War II Pave Kordic senior and his wife Ljubica laid out many of the stone walls surrounding the vine yards, olive groves and fields. It was laborious work, with simple hand tools, however, most of the time it was done by hand. Their son Stjepko (Stephen) and his sons Pavao (Paul), who manages the guesthouse, and Filip (Philip) with their partners are now the inhabitants here on the island.

In addition to the wine produced here, there is also a small crop of onions, potatoes and lavender grown on Scedro.

The technical water in the restrooms and bath-rooms is not drinkable.

---

Half board (breakfast, dinner, beverages) prices per adult person based on 2 - 4 persons in a unit and a minimum stay of 5 days

| | |
| --- | --- |
| From - to | Price/person in Euro per day |
| May 14th - July 15th | 55,00 |
| July 16th - August 26th | 65,00 |
| August 27th- October 31st | 55,00 |

For children aged 6-12 years a discount of 25% is applied, for children aged 3-6 you will get 50% discount, for younger children no charge will be applied. Local tax included.
Included are the activities mentioned above.

Local Dalmatian kitchen, often with fresh seafood (depending on the catch)

Breakfast:

Coffee, tea, cocoa, milk, bread, butter, jam, honey, spread, eggs, ham, cheese, ....

Dinner:

Apetizer/soup, main dish, dessert
Beverages at the meals in reasonable quantities are included (local wine, beer, mineral water, juices)

Generously your small "in between" wishes will be fulfilled
We will try to fulfill of course any major additional wish against payment

Combined holidays in our adventure ressort on the island of Scedro and in comfortable apartments in the centre of Hvar city are possible. Booking at "Hvar-apartments"


A pre-paiment of 1/3 of the total cost is necessary to fix a reservation, payment either with EU standard Euro transfer or with PayPal- even with credit card- are possible. Bank details will follow on request by email.

---

How to come to Scedro

Flight: take a flight to Split airport. From there are regular busses or a taxi to Split harbour (travel time 45 min). In Split you have to take a ferry to Stari Grad or an afternoon catamaran to Jelsa. A pickup from there and a transfer to Zavala/Scedro can be arranged through Pavao Kordic. By car:

Take the new highway from Zagreb to Split. In the ferry harbour of Split you have to take a ferry to Stari Grad, island of Hvar. From Stari Grad you have to drive to Jelsa, then follow the sign for Zavala, where in the small harbour Pavao will wait for you and transfer you with his boat to the island of Scedro. Parking place in Zavala available.

---

A satisfied guest is our goal !


See more pictures of our island in our

---